Latest News
Can't cook, could foster-with Telford & Wrekin Council
Published: Monday, 16 May 2016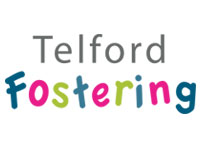 Foster Care Fortnight 2016
You don't have to be a good cook to foster, according to children and young people in foster care, at the start of Foster Care Fortnight 2016.
Instead, the overwhelming call was for foster carers who can provide them with security, support and love, in a survey conducted by The Fostering Network to mark Foster Care Fortnight 2016 (16-29 May).
261 care experienced children and young people were surveyed on a range of issues aimed at identifying what they consider to be the key qualities and skills needed to foster, and about the difference these qualities made to the lives of children living in foster care.
The top three qualities that these children and young people identified as key to making a good foster carer were: ?
making them feel safe and secure (67 per cent)
supporting and helping them (61 per cent)
loving them (54 per cent).
While important for some, only 14 per cent thought that being a good cook was an important skill in a foster carer.
Telford Fostering – the Council's fostering team – is always looking for foster families, from a variety of backgrounds, religions and cultures, in an effort to place children in a home that match their requirements.
There is a particular and ongoing need for more foster families to provide homes for sibling groups and long term placements for some of our most vulnerable children. We are always looking for mainstream short term and emergency foster carers.
There is no one type of person who makes a good foster carer but there are some qualities that help: experience of listening to children, the confidence to handle difficult situations and the flexibility to try out new things. Experience of looking after disabled children or children with challenging behaviour is also a bonus.
A foster family will need a spare bedroom as all foster children need a bedroom of their own.
If you think you have what it takes, please get in touch with the team to find out more.
To find out more about fostering for Telford & Wrekin, visit the new and relaunched website: http://www.telfordfostering.co.uk/

RSS version
|
What is RSS?