Real fostering stories
We see more and more children coming into care for different reasons. We need people who can open their heart and their homes to vulnerable children and young people who need support at a critical point in their young lives.
Good foster carers believe in the ambition of the children in their care, in the same way they believe in the ambition of their own family members.
Register your interest in fostering
Below are some of our local foster carers who have done just that.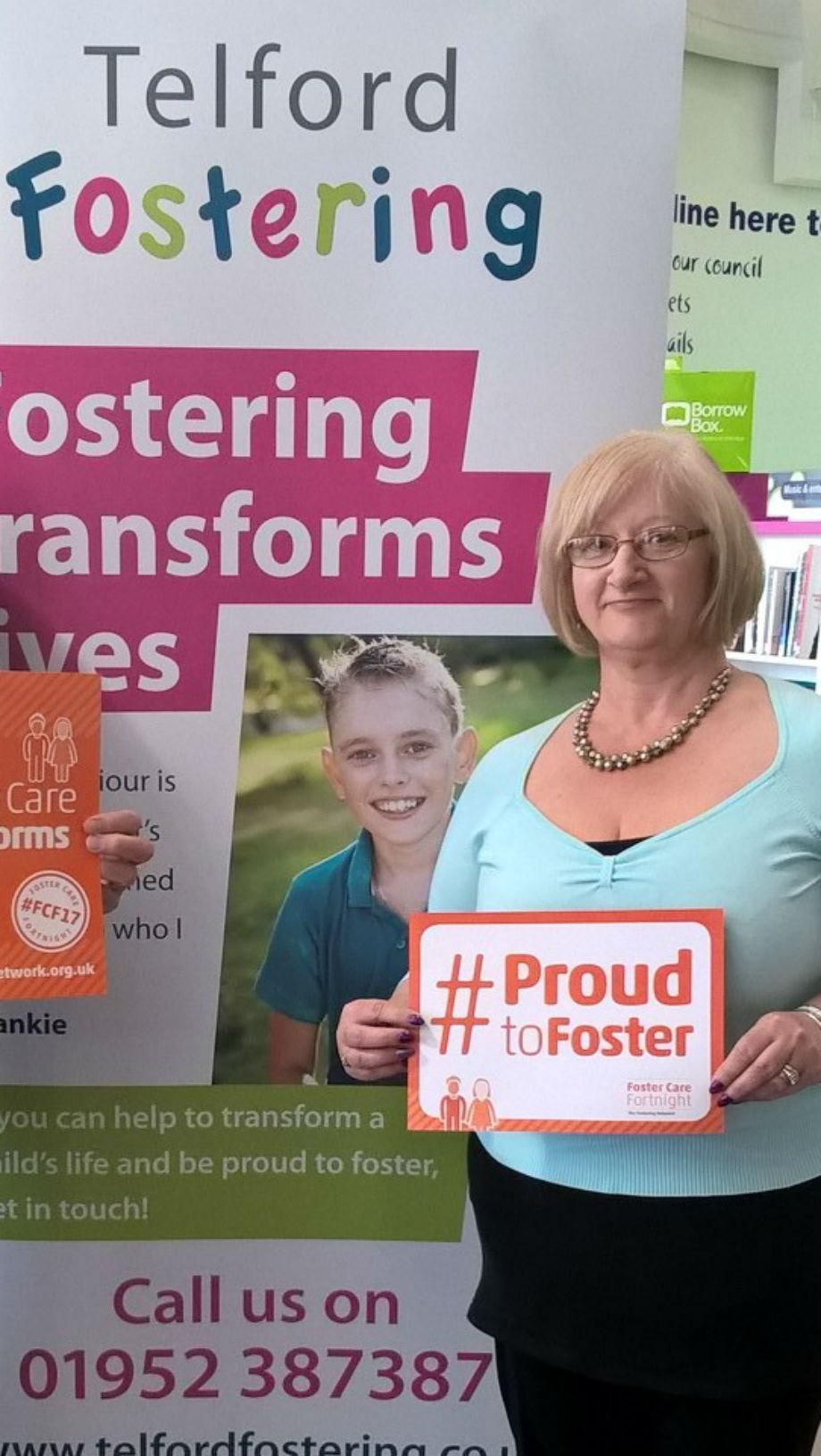 Helen's story
Helen has been fostering for Telford & Wrekin Council for just over a year, after the last of her five grown-up sons left home. Her first placement was a teenage girl and a year on that same girl is now fully settled in the household. Helen and her husband have also fostered babies. In this short video Helen gives an insight into her foster carer experiences so far.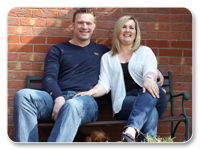 Matt and Jane's story
Just a month after being approved Matt, 39, and Jane, 37, are waiting for their first foster placement. The couple, who met at Telford Ice Rink 22 years ago, live with their two children, a daughter aged 14 and a son, 11, as well as their friendly and excitable cocker spaniel, Jasper.
Matt and Jane have wanted to foster for as long as they can remember and have talked about doing it ever since they had their own children. A house move last summer meant that they finally had the spare room they needed to apply to become foster parents and they applied almost as soon as they had moved in.
Despite knowing someone who had fostered for a private agency, the couple chose to approach Telford & Wrekin Council to foster because they trusted the Council to be supportive throughout their application and when they start to foster.
Matt said that the approval and training process had opened his eyes and that it had been an emotional rollercoaster. Some of the stories on their training days had given them an idea about how exciting and challenging fostering would be. Jane said the process was very relaxed and they both agreed that it would be worth it if they could make a difference in a child's life.
Both Matt and Jane grew up in Telford and went to school in the area and would like to offer up their home and love to a local child.
Since his schooldays, Matt has been a keen sportsman. Whilst at school he represented his county in a number of disciplines, including swimming and pole vaulting. He was in the UK top ten pole vaulters until he was 18 and still holds the county record!
More recently, Matt has turned his passion to rugby. At 18, Matt began playing rugby union for the Telford Hornets. Six years later Matt started playing rugby league during the summer months when rugby union isn't played and began playing for the Telford Raiders. He gained 22 caps for the England national rugby league team, the England Lionhearts.
Matt now coaches the under 12s team at Telford Hornets, alongside Jane who manages the team and their son plays for the team. Matt continues to play in the first team for both Telford Hornets and Telford Raiders.
Matt and Jane are connected to the community and children through sport. Matt and Jane's connection to fostering comes from a decade of discussing it and wanting to do it. They have seen foster children at their rugby team develop and the calming effect sport it can have.
The extended family have all been connected to caring, with Jane's sister being a shared lives carer for nearly 10 years. Jane has previously worked with care leavers and homeless young people. She is now preparing to give up her current job to commit her time to foster care. She says that money isn't important, that they are planning to foster to make a difference and give an opportunity to a young person.
The couple would encourage anyone else thinking about fostering to make the initial enquiry. They said that if someone is willing to spend the time and give the loved required, then to apply and see if it's for them.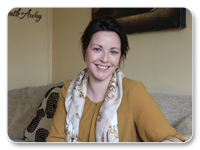 Elisa's story
Elisa, 35, has been fostering for 11 years after taking in the daughter of a friend of a friend on a temporary basis. Her first foster child has been with her ever since and is now 19 and still lives with Elisa.
Before she started fostering, Elisa had no experience and found herself doing it almost by accident, but has enjoyed seeing the progress and change that her foster daughter has made while in her care.
Elisa has two birth daughters, aged 17 and 7, who have both grown up with their foster sister and when speaking to Elisa's foster daughter it's clear that she sees this as her family and says she doesn't really identify with other foster children as her placement has been so settled for so long. She is now preparing to leave home this summer but knows that she has a home to come back to whenever she wants.
Elisa's eldest birth daughter is also preparing to leave home this summer, to study social work at Aberdeen University. It is obvious that her mother's foster caring has had an effect as she wants to work with disadvantaged teens and girls who've been abused.
Elisa's experience of fostering her first foster daughter meant that she and her husband decided they were keen to build on this and wanted to foster again. Elisa and her husband (Mike, 33) have been fostering together for the last five years and last summer converted their garage to create a spare bedroom which would allow them to take another placement.
Last summer two sisters, aged 1 and 3, were placed with the couple. Since the two sisters have been living with them, Elisa has made the decision to give up her job, to be at home with the girls full time.
Elisa says that fostering is hugely rewarding because you see the change and difference in the children. She's seen the biggest change in the three year old they've been fostering for nine months. In that time she's developed a lot. When she arrived at Elisa's home she couldn't talk and had no boundaries but since she came to live with Elisa she has learnt to talk and to listen to rules.
Elisa regularly connects with local foster carers as the two young girls she is currently fostering are part of a larger sibling group who have been placed with three different foster carers. The three foster carers make sure to meet and bring the children together so that they can keep that contact. This also offers support to the foster carers themselves.
Elisa says that anyone thinking about fostering should go ahead and try it. She says that you never really know what it's going to be like and it's so difficult to explain what it will be like, but it is really rewarding and she can't imagine her life without the girls now.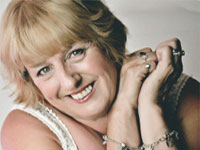 Elaine's story
As well as bringing up five children of her own, a Telford woman has spent time caring for more than 100 children in her role as a foster carer. Whether she's cared for a child for a weekend or several years, each youngster has in some way left an impression on Elaine
There's rarely a quiet moment for Elaine, from Telford. With five grown-up children, 12 grandchildren and two disabled foster children in her life, her day starts before 6am and doesn't finish until everyone's tucked up safely in bed.
Yet, she says, she still has space for a baby if one should need a secure and loving home for anything from a night to many years.
Elaine and husband Alan have been fostering for 23 years. They admit it's been a tumultuous two decades, but a hugely rewarding experience that they intend to carry on for as long as they are physically able.
The pair first came into fostering through a tragic turn of events. Thirty years ago Elaine's sister died suddenly, leaving behind her six children with their stepfather.
It was a difficult time for everyone, and Elaine and husband Alan took in a couple of their nieces as their own.
Eventually, the children began to find their feet again, grew up and moved on; Elaine realised there was a large gap left in her life. Having been a mum, a child-minder and run a playgroup, and coming from a large family herself, Elaine thought she could offer other children a loving and secure home during tough times.
She discussed the idea of fostering with Alan who said he'd go along to the initial meeting to find out more. Alan was soon won over, "although, two decades on, he always jokes that he's still practising," says Elaine.
After checks and training, the pair joined Telford & Wrekin Council's list of 118 foster carers. Elaine says she will never forget the first call she received. It was about a two-year-old girl and her four-month-old brother.
"We were due to go on holiday on the Saturday and got the call on the Wednesday. The pair were with us by teatime that day.
"I didn't know how the children would react to me. They were grubby with matted hair and tired; the little boy arrived asleep. When he woke up the social workers had gone and it was just us. We reassured them and bathed them. They were so beautiful. You don't ever forget."
The little brother and sister were the first of over 100 children that the pair have now fostered over the years. Elaine currently cares for a disabled 13-year-old girl and five-year-old boy with global development delay who is also on the autistic spectrum. They were just four years old and two weeks old when they first arrived.
"I wish I had fostered children with disabilities earlier on in my fostering career as it is so unbelievably rewarding," she says. "It's hard work and we rarely get time off but our experience and determination have helped get us through it."
When their now teenage foster child first arrived, they were told not to expect too much and that she would probably never walk or talk.
"She still doesn't talk but we communicate in Makaton sign language," says Elaine. "She can, however, walk with the help of splints and has recently taken up kick boxing!"
Their foster son arrived with them at just two weeks old and Elaine knew from an early age that he wasn't progressing as he should. "We soon knew there were some delays in his development and pushed for assessments," she remembers.
Elaine knew little about autism but has done everything in her power to research the condition. She is a determined woman who clearly fights as hard for her foster children as any adoring mother.
The hardest part about fostering, says Elaine, is having to say goodbye when a child returns home or is placed with adoptive parents: "It never gets any easier," she sighs.
She has fostered short term and long term, offered respite care and housed children of all ages for many different reasons. She is still in touch with many of her foster children and often supports the birth parents or adoptive parents during the gradual process of returning home.
She has photos and memories of all the young lives that have passed through her home.
"It is always lovely to hear from them. We were sent a video message from one of our now adopted girls on her 13th birthday. She'd received a ticket to see Justin Bieber and was over the moon. It was lovely to see her so happy."
Elaine receives emotional and financial support from social services. However, she is adamant that no-one should foster for financial reward.
"It's not something that I would recommend anyone to do for the money, it has to be because you want to do something to make a difference.
"Having the right temperament, being willing to adapt and having support from family, friends and other fosterers are all important. And having a sense of humour is vital.
"It's a bigger responsibility than having your own children. But for the right person, there are no greater rewards. Every single child has brought something special into our lives."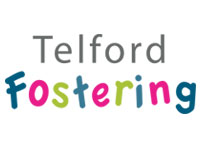 Chloe and Ryan's story
"It is the best thing you'll ever do." That's fostering, according to Chloe and Ryan who have been foster parents for Telford & Wrekin Council for just over a year.
The couple previously fostered for a private agency but after 18 months of not having a placement, they made the decision to move to the Council. Within days of being approved by Telford & Wrekin, the couple had a placement.
The couple have their own birth child, as well as currently fostering two girls.
Chloe works part time and Ryan works from home and believe that this has helped to improve the aspirations of the children and young people placed with them. It also means that they see fostering as a joint venture and one where they share the responsibility. One of them is always available to take the children to appointments, contact with their birth parents and other meetings they need to attend.
Their move from a private fostering agency to the local authority was motivated by their desire to have more placements. Local authority foster carers are always considered first when matching children with foster carers because placing children locally is better for the children's outcomes and is more cost effective for the Council.
The couple emphasise that it is important that the whole house buys into fostering that they do it as a family.
Chloe and Ryan have a large house, with two spare bedrooms available for foster children. They are approved to take a sibling group and say that in their experience, taking on more than one child is no more difficult than taking on just one
They point out that many of the children who need to be fostered come with a history and have often had troubled starts in life. But the couple say that they all need a family and love and to be involved in everyday life. They are keen to emphasis that Foster children should be treated as part of the family and given exactly the same opportunities and experiences as their birth children.
The couple have been keen to expand their understanding through the training offered by Telford & Wrekin Council. They say that the initial Skills To Foster training offers a realistic idea of what to expect but that continued training has been invaluable.
Chloe says that life experience has helped her to face the challenges that come with fostering but believes that most people have the capability to be a foster parent, as long as they have the desire.
"You don't have to be a special person to be a foster carer", says Ryan, "but you will become one when you do."
Ryan compares fostering to learning to drive: "You don't really know how to drive when you first pass your test. You really learn how to, afterwards."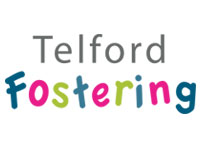 Sam and Andrew's story
Sam and Andrew have been fostering for just over a year. They share their home with their 17 year old daughter and two foster children and their year old golden retriever dog, Bailey.
The couple, who live in south Telford and are in their 40s, had wanted to foster for a long time but hadn't had a spare room until their son moved out into his own property. Andrew describes their first year as foster carers as "an emotional rollercoaster".
The couple consulted their daughter about the idea of fostering before making a final decision. Their daughter was very proud of her parents' decision and wanted someone else to experience the happy upbringing that she had enjoyed. She now enjoys time with the foster children.
The two children they currently foster arrived just days before Christmas in 2014 and have been with the family ever since.
Sam says she is "in my element" now that she is a foster carer. The couple say that life is very different – a lot busier and a lot louder. She says that "it has been challenging but we can't imagine life without them here".
The process to become a foster carer can take up to six months and is very in depth. It helped the couple to learn a lot about the role as a foster carer in the training provided, which is known as Skills to Foster.
Andrew works full time shift patterns which often include night work while Sam stays at home to look after the children.
Foster carers are paid fees and allowances for every child they look after. They are also supported by a social worker. Sam and Andrew say that the support has been excellent and that if they have any questions, there is always someone on the end of the phone.
On becoming a foster carer and their first year, Andrew says:
"It's been really rewarding to see the progress in just 12 months. When the two children arrived we found it really challenging but now, we are all much more chilled out. It's not just the impact we've had on the kids' lives but also the impact they've had on our lives."
On what it takes to be a foster carer, Sam says:
"You've got to have a good sense of humour to be a foster carer."